LQY Series Mobile Asphalt Mixing Plant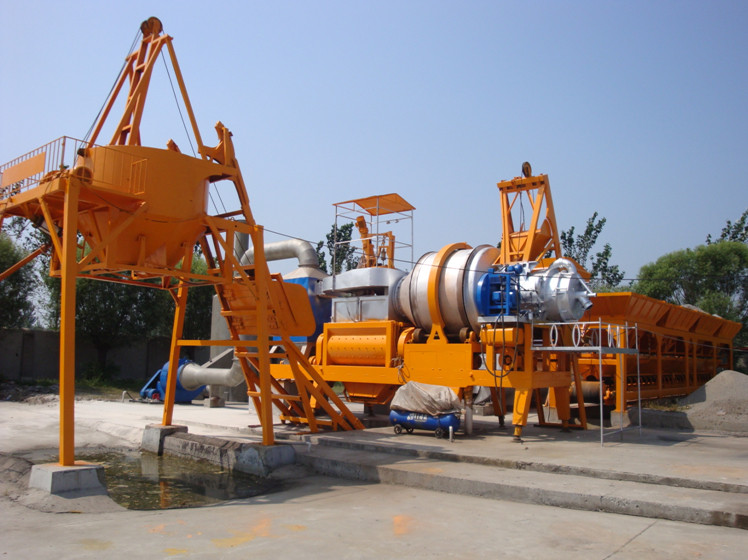 Model: LQY
Keywords: Mobile asphalt plant, Mobile asphalt batching plant, Asphalt mixing plant, Portable asphalt batching plant, Mobile asphalt mixer, LQY asphalt mixer, Mini asphalt plant
Products Description:
LQY-10, LQY-15, LQY-20, LQY-30, LQY-40 Mobile Forced Asphalt Mixing Plant consists of mixer, finished-product hopper, automatic weighing batcher (optional), electrical cabinet, filler conveyor (forcoal), etc. The mixer consists of burner, filler conveyor, dryer, twin-shafts forced mixer, asphalt weighing conveyor, filler weighing conveyor, dust collector, trailer chassis, hydraulic supporter, etc.
The plant combines the intermittent dryer and twin-shafts forced mixer as the whole structure, and the mixer can be dragged, and it occupies small area and is easy to transfer from site to site and install. The mixer is reliable, compactable and automatic with wide scope for fuel application, easy operation, convenient maintenance, good quality of finished products, high technology and high degree of standardization, applying to the high graded asphalt road's construction and maintenance.
Features of Mobile Asphalt BatchingPlant:
1. The machine has module structure which combines intermittent drying roller and twin horizontal shaft mixer.
2. The high quality and stability of the asphalt produced by our machine can meet the requirements of the high-level black pavements in pavement building, reconstruction and maintainance.
3. PLC control, touch screen with free auto / manual transfer are available for this kind of concrete mixing equipment.
4. Movable chassis structure allows a fast as well aseasy transport and installation.
5. Coal and oil burner are available upon customer's request.
Main Applications of Mobile Asphalt Batching Plant, this kind of asphalt mixing equipment is widely used for producing asphalts, known as a type of industrial materials that do play an essential role in construction and maintenance work of asphalt roads.
6. The electric control components adopt ABB Company's products.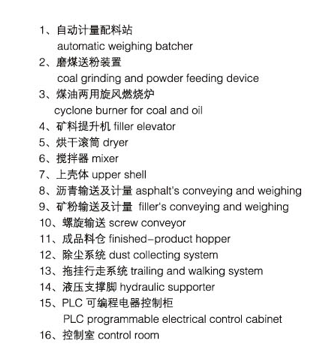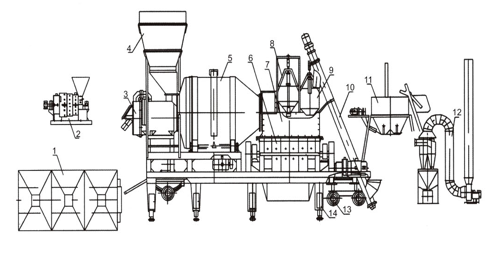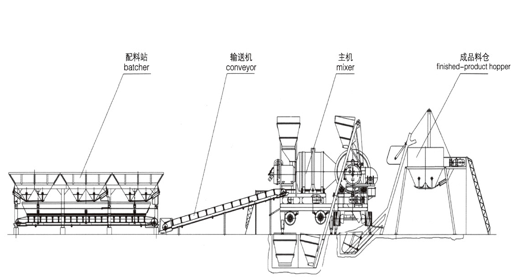 Main Technical Parameter of LQY Series Mobile Asphalt Mixing Plant
Model
LQY10
LQY15
LQY2O

LQY30
LQY40

LQY60
LQY80
Capacity
10tph
15tph
20tph
30tph
40tph
60tph
80tph
Power
Oil
41.5kw
54kw
63.5kw
104.5kw
125kw
157.5kw
200kw
Coal
57.5kw
75kw
86.5kw
127.5kw
169kw
205kw
276kw
AG Batcher




3*3.3m3
3*5m3
3*5m3
3*5m3
4*5m3
Storage Bin
2t
5t
5t
9t
9t
9t
20t
Product Temp
120-180 Celsius
Fuel Consumption
Oil: 5-7.5kg/t, Coal: 13-15kg/t
Materials Scope
Bitumen sand, Bitumen broken stone, Asphalt concrete
Control Type
PLC programmable electrical control cabinet